Some of the links in this post may be affiliate links.
Check out all my great planty gift ideas if you are looking for something special for yourself, or a fellow planter lover! Some of the deals are time sensitive so don't miss them!
Ohio Tropics Line of Apparel
BUY TWO GET ONE FREE deal only Black Friday and Cyber Monday ONLY!
I'm excited to have a line of 19 different tee-shirts and totes through my friends at Grammatical Art. The totes are very roomy and super sturdy.
Teeshirts are available in both men's and women's, and come in two colors. They are available in crew neck or V-neck.
Click the link below to check out the selection! No coupon code necessary!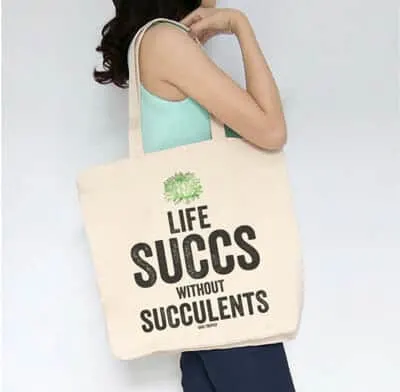 Ohio Tropics Books
50% OFF SALE GOING ON NOW ON BOTH MY EBOOKS! ONLY VALID BLACK FRIDAY THROUGH CYBER MONDAY!
Just use the code GIVETHANKS to get 50% off. Valid on both my eBooks, but don't take my word for it. Check out what others are saying below and get your copy before the special deal is over.
I wish everyone a happy and healthy 2019 holiday season and I hope you find the perfect gift for yourself or for the plant lovers in your life!
Best Humidifier EVER!
Are you tired of flimsy humidifiers and need one that is sturdy, effective that will last?
I've tested tons of different humidifiers and this one is my favorite by far. You can easily purchase it off of amazon so click on the image below to get your own.
Best Plant Hanger EVER!
This plant hanger has changed my life. It is SO easy to use and it is the only plant hanger I will buy from now on. The super simple design is a life saver. No more struggling to get your plants in and out!
Click on the image below to check it out on Amazon. I've purchased several myself!
Check out my Thanksgiving cactus in its Primitive Planter below.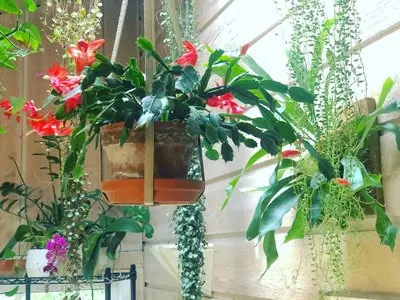 Great Selection of Plant Supplies
Want to check out the variety of plant supplies that I personally use? Click the link below now. You'll find a huge assortment!
I hope everyone has a WONDERFUL, happy and healthy holiday season!
Please do me a favor and share this post to social media because it will help me spread the Ohio Tropics houseplant care tips to the masses! Also, check out my shop on Amazon for all your houseplant care needs:

OHIO TROPICS PLANT CARE STOREFRONT