Hundreds of thousands are already benefiting from the advice and expertise of OhioTropics…
Do You Want Beautiful Houseplants?
Even if you don't have a "green thumb" yet, you can still have the houseplants of your dreams
Dear Houseplant Lover,
Hi, my name is Raffaele Di Lallo and I'm the founder of OhioTropics.com, a site that has tens of thousands of readers in 150+ countries, and am on Instagram (@ohiotropics) where over 100,000 people follow me to see helpful tips and advice on keeping houseplants.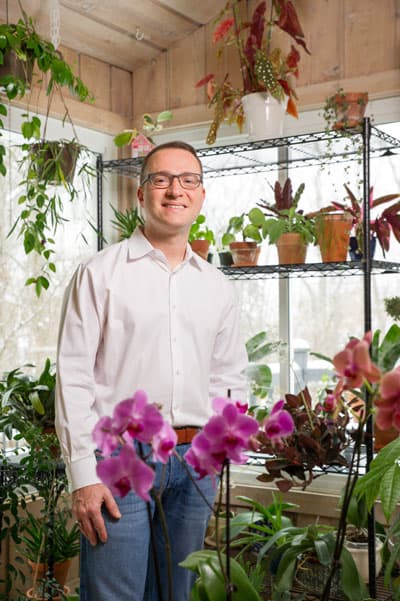 I just love sharing with others how they can enjoy the benefits of a house full of plants, but lately it has been getting more challenging replying to all the messages online…That's why I'm introducing a Houseplant Consultation service. We can hop on a call (phone or via Skype) and discuss anything and everything related to your specific questions and challenges so you can have the houseplants of your dreams!
Click here to book your Houseplant Consultation Call with Raffaele of Ohio Tropics
Keeping houseplants is one of the most rewarding activities you can have. They make your home more beautiful, serves as a relaxing hobby, and it can even improve your health.
But sometimes it's not so easy, especially when you come up against problems and pests that aren't mentioned on the little label in the pot.
If you've been having challenges, don't worry! Most problems can be solved by asking a few simple questions and a little detective work (on my part).
You'll be surprised how quickly we can diagnose and treat even the most pesky problems that come with keeping plants indoors:
Infestation of gnats, spider mites or any other kind of pest… No need to share your house with unwanted guests!
Need to know the best way to propagate a new plant, repot, or just how to breathe new life into your plants? We can discuss this and more so you get the most out of your indoor garden
You've been following the instructions that came with your houseplants perfectly, but something is wrong and your plants look sad
You're scared of owning the houseplants of your dreams because they're expensive, intimidating, and you don't want to see them wither up and die
Not sure and overwhelmed with all the inaccurate and confusing information out there about taking care of plants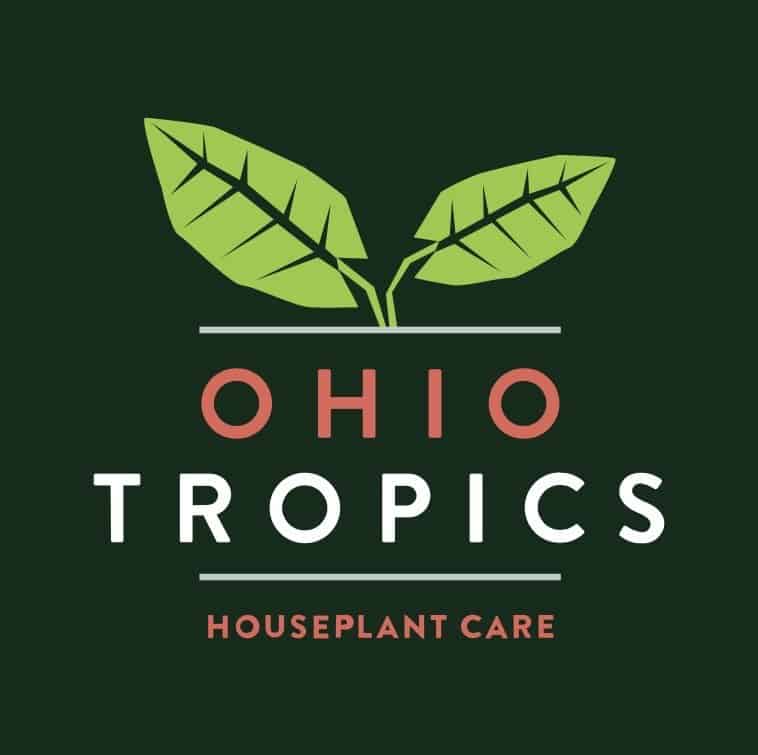 I'm passionate and fascinated with indoor gardening and it has been an enriching, lifelong activity.
My expert problem solving skills that I developed from my B.S. in Chemical Engineering from Northwestern University provided a foundation for my investigative plant work. I have also been professionally trained in various problem solving methods and techniques. These, combined with my practical horticultural expertise and decades of experience in growing plants, is a powerful combination to solve YOUR houseplant problems!
I have also obtained a Certificate of Home Horticulture from Oregon State University and have completed a Green Gardener program at the Cleveland Botanical Gardens. Not to mention the decades of experience in growing houseplants. Certifications and education mean nothing without practical, proven experience!
So if you're ready to get started, here's what to do next:
Click the link below to schedule a time for the consultation that is convenient for both of us. After you schedule the call and we have our chat, I will send you a PayPal invoice for the service. The total investment for the Houseplant Consultation is $15 for a 15 minute chat with me. The minimum charge will be $15, and anything over 15 minutes will be $1 per minute.
If any followup is needed after our call, I will follow up with additional information by email, if needed.
It will be an investment that KEEPS ON GIVING! You will be able to apply what you learn from me and start to develop your own green thumb. Remember, no one is BORN with a green thumb! Learn from me!
To get started, just click here to claim your one-on-one Houseplant Consultation Call
Imagine how wonderful it would be to have beautiful, exotic plants thriving in your home. Everyone will wonder how you did it!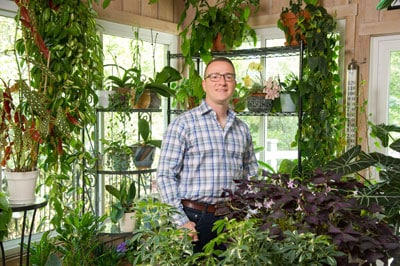 Whether you're a beginner or advanced gardener, it helps to have someone to talk to…someone with experience who understands the challenges and opportunities of keeping indoor plants.
So hurry and click here to book your 1-on-1 call with Raffaele and finally create the beautiful Houseplant Sanctuary of your dreams.
Best,
Raffaele Di Lallo
Founder, Ohio Tropics
Schedule your call with Ohio Tropics right here.
Read what others are saying about Ohio Tropics houseplant advice…
"As a Horticulturalist, I am truly inspired and impressed with Raffaele's remarkable plant blog at www.ohiotropics.com. Ohio Tropics has enriched the plant community through factual information, knowledge, and understand of plant care." – Marisa Reyes in Wisconsin
"Ohio Tropics changed the way I water all of my plants, and they're happier for it! He's so helpful, positive and fun to follow!" – Bethany in Michigan
"I was lucky enough to come across Ohio Tropics recently after I bought my first houseplant and I have since bought many more. The tips on watering, choosing which pot to use, and how much light the plants want have helped them to thrive in my home, but behind all of that is an obvious passion for plants that he is more than happy to share with others." – Will in London, UK
"Not only do I have a black thumb, but I travel frequently and have a cat. I didn't think it was possible to grow anything in my house. Raffaele helped me to understand that orchids are not intimidating. In fact, they are quite robust and require very little attention. I would highly recommend his advice. If I can get an orchid to re-bloom, you can too!" – Meredith in Ohio.
So what are you waiting for?
Click here to receive the most effective, practical and easy-to-understand houseplant advice you've been searching for, and find out what everyone is raving about!