Some of the links in this post may be affiliate links.
Are your orchid flowers dying? If your plant itself looks good, but your orchid flowers are dying, there are some simple things that you need to understand, so keep reading and I promise you will feel better about your plant!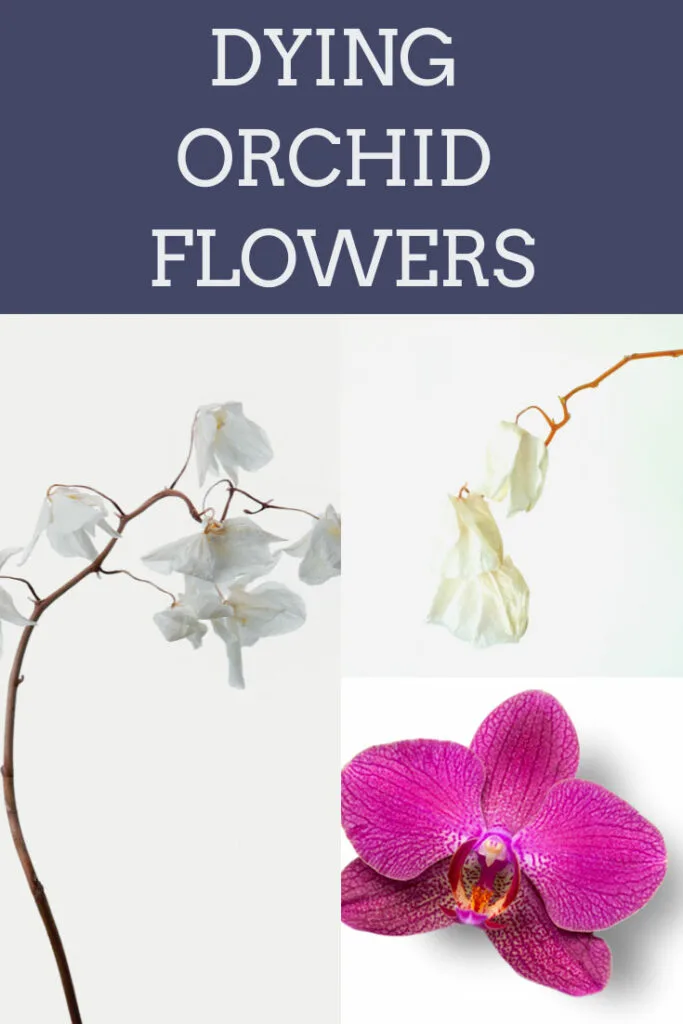 ORCHID FLOWERS DYING
Too many people think that their Phalaenopsis orchid plant is dying just because the flowers are dying, but this is usually not the case. Here are some things to keep in mind.
ORCHID FLOWERS WILL NOT LAST FOREVER
Unless you have a fake plant, no flower will last forever. It's important to understand the natural life cycle of orchid flowers, so that you can accept the reality and come to enjoy your plant.
There are usually many individual flowers on each Phalaenopsis orchid stalk, and they will start to open at the bottom, and then they will continue to open up towards the tip of the flower stalk.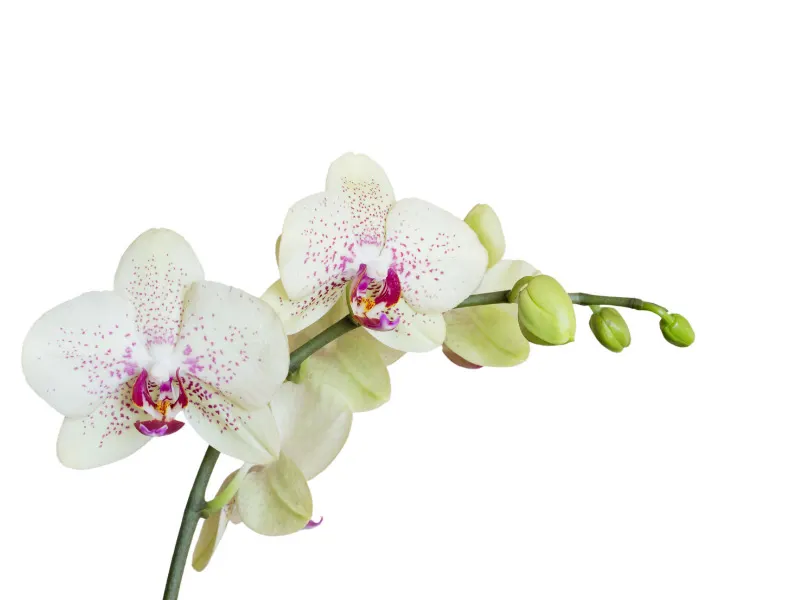 If you're taking good care of your plant, each individual flower should last a good 1.5 to 2 months or so. And depending on how many flowers are growing on your flower spike, the flower show should last at least 3 months, but it can last even longer.
I've had plants in bloom for even 5 months! Now, if you just purchased your plant in full bloom, versus "reblooming" your plant at home, here is something to keep in mind:
NEWLY PURCHASED PLANTS IN FULL BLOOM
Although it's tempting to purchase an orchid plant in full bloom where every single flower has opened up, this may not be the best choice. Why?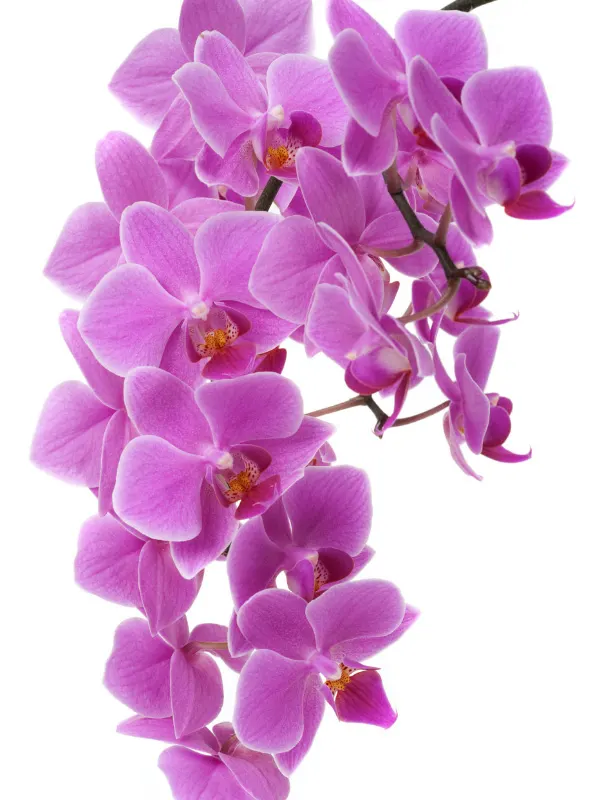 Because you don't know how long the flowers have been open for. If they have already been opened for a while, and you bring the plant home, don't be surprised if some of the flowers start to die shortly afterwards.
This does not mean your plant is dying. Your flowers just have gone through their normal life cycle. Normally, the flowers that have opened first (on the lower part of the flower spike) will die first.
AN EXISTING ORCHID THAT YOU'VE REBLOOMED YOURSELF
If you've nurtured a Phalaenosis orchid plant for a while and it has grown a new flower spike, these flowers should last longer than if you purchase a plant already in full bloom.
Pay attention to how long the flowers last so you know what would be considered "normal" for your conditions.
Normally, your orchid should grow a new flower spike in the late Fall to early winter or so, and then continue blooming throughout the Spring.
Of course this can vary depending on your conditions and species that were used to hybridize your plant.
ORCHID FLOWER BUDS DYING BEFORE THEY OPEN
Now, if you have an orchid flowers dying in the form of buds that shriveled up before they even opened up, this is called bud blast.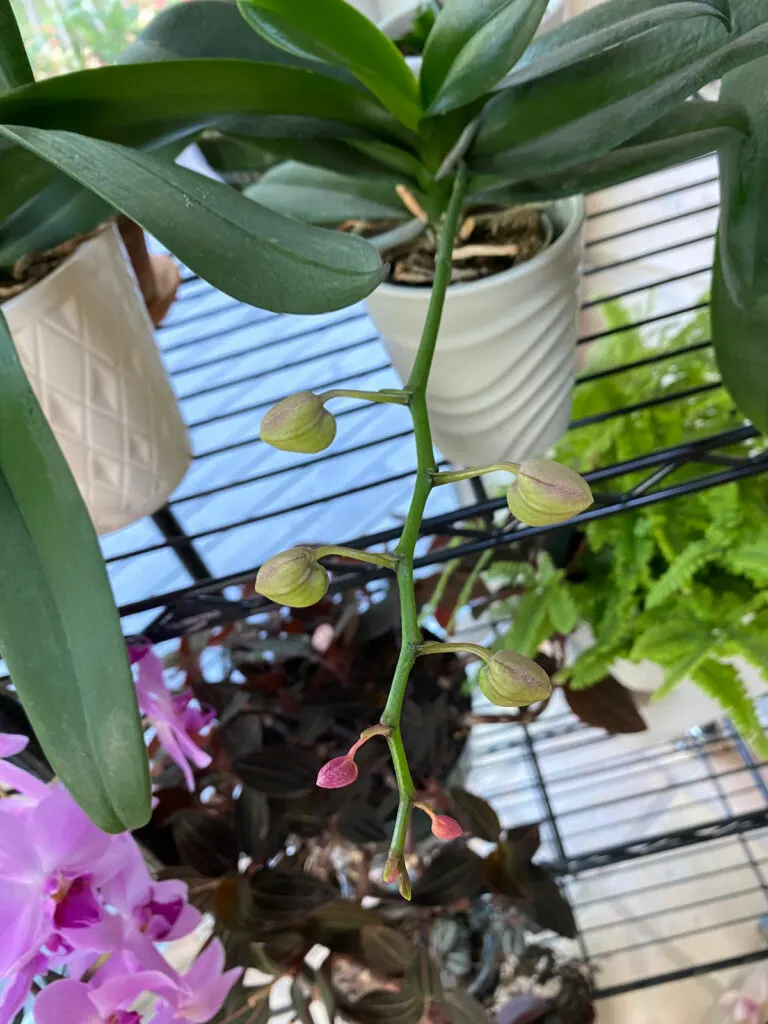 There are many causes of bud blast, and it's usually caused by a change in environment or from very inconsistent growing conditions. For more details, read my blog post on the reasons why bud blast occurs in orchids.
ORCHID LIFECYCLE
Lastly, here is a summary of the lifecycle of orchid growth, along with some extra information to help your plants thrive.
FLOWER SPIKE GROWS
A healthy orchid should bloom yearly, and grow new flower spikes yearly.
FLOWERS DIE
After all the flowers die, as long as your flower spike has not completely turned yellow or brown, you can encourage more flowers on the original flower spike.
Check out my blog post on what to do with orchids after blooming.
LEAF AND ROOT GROWTH
After flowering is complete, usually your Phalaenopsis orchid will grow new roots and and new leaves. In most cases, your plant will only grow 1 or 2 new leaves each year.
RELATED RESOURCES
For more information on orchid care, you may find the following useful:
Repotting Orchids step by step with photos
How to Make an Orchid Grow a New Spike: 1 Little Known Secret
Orchid Root or Flower Spike and how to tell the difference between the two
I also self-published a very succinct guide to moth orchid care that has everything you need. It is called Moth Orchid Mastery.
I hope you've enjoyed this post on orchid flowers dying and hopefully by now, you feel better about your own plant!