Some of the links in this post may be affiliate links.
Overwintering caladium tubers can be tricky, but you CAN be successful if you keep a few important things in mind. I'll describe my process step by step with photos so you can see exactly what to do.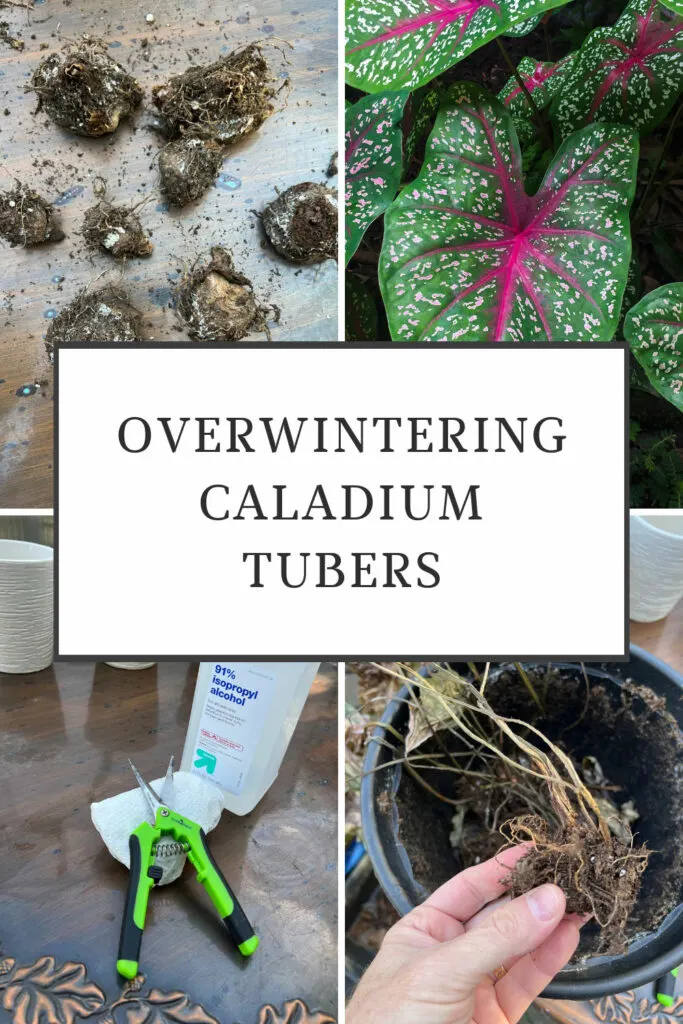 OVERWINTERING CALADIUM TUBERS
1. WAIT FOR WEATHER TO COOL DOWN
When the weather starts to get cooler, Caladiums will naturally start to go dormant. Caladiums thrive in warm temperatures above 60°F so when cooler Autumn temperatures come, I start the process of dormancy.
Usually in October or so when temperatures start to get into the 50°-60°F (10°-16°C) range, I'll stop watering my potted Caladiums and allow the potting mix to go dry and the foliage to droop and collapse.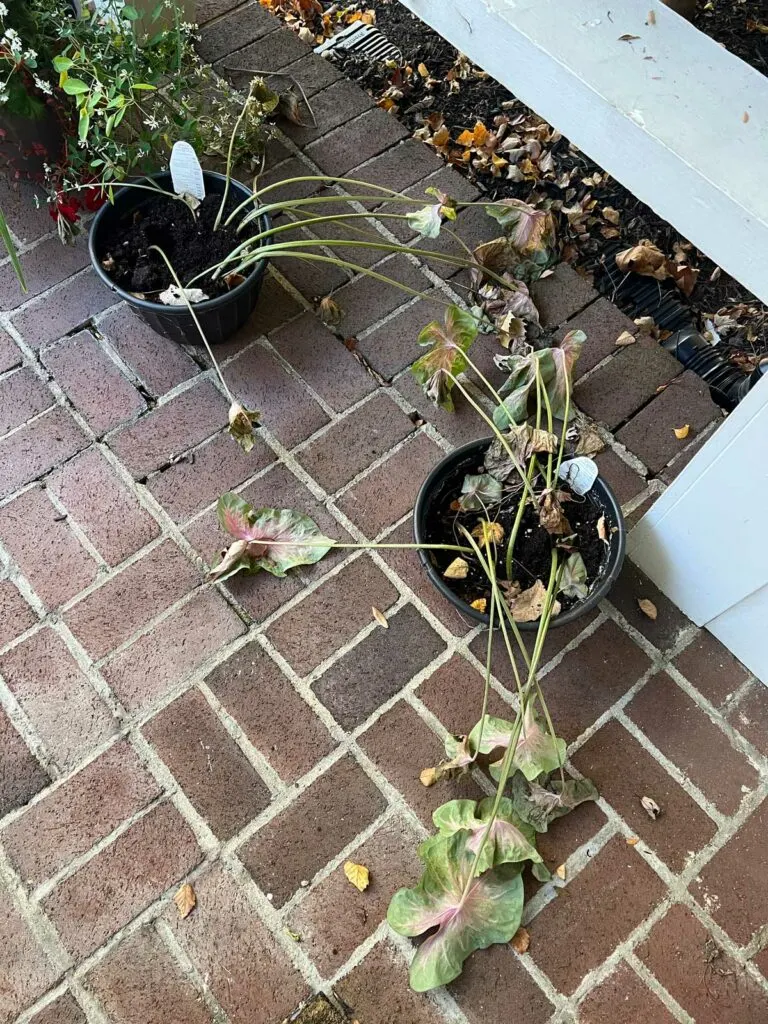 In this step of the process, I like to place the pots in a covered location outside so that they won't get rained on. You'll want the potting mix to dry out since you're inducing dormancy.
After the foliage droops over, move onto the next step.
2. DIG UP YOUR CALADIUMS & REMOVE SOIL
Next, dig up the caladiums out of your pots and gently remove all of the soil with your fingers. I like to then place the plants back into the pot and allow them to dry.
Don't cut the leaves off yet. Leave them attached as you will remove them later. This will help the tubers absorb nutrients from the leaves before you cut them off.
3. ALLOW YOUR TUBERS TO DRY AND CURE
Place your plants in a warm, dry location that stays preferably at 60°F (16°C) or more for 1-2 weeks. You'll want the foliage to dry up and the tubers to dry and cure.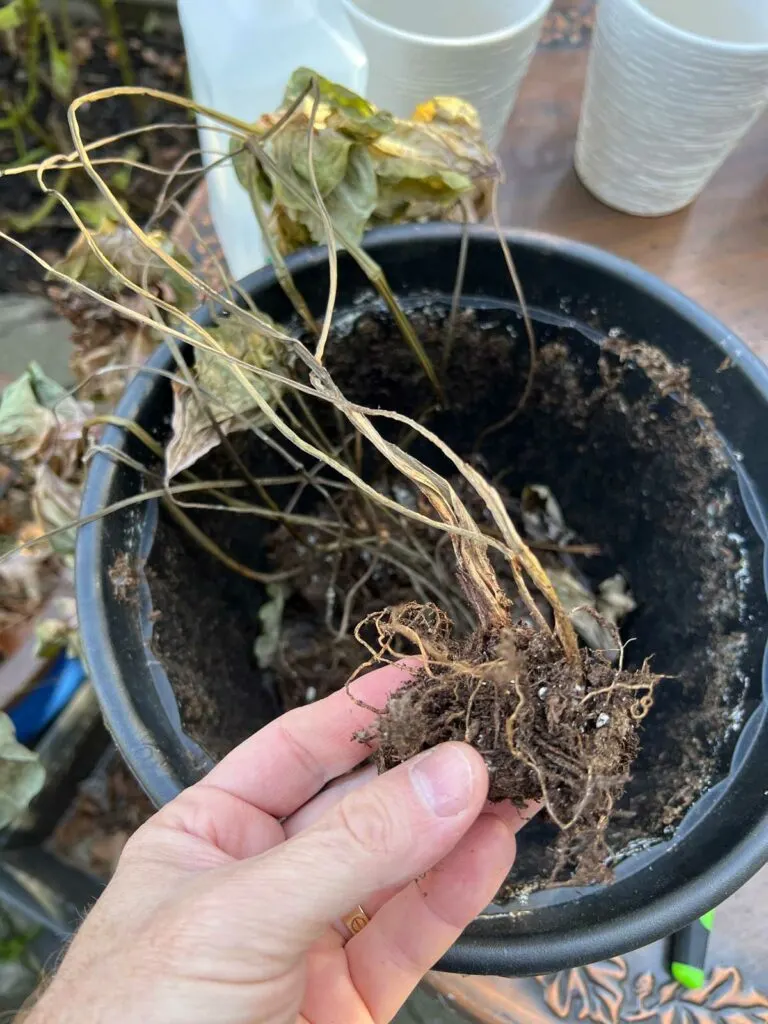 It is important that your tubers dry completely before storage, otherwise rotting may occur.
Ideally, choosing a location with good air circulation will help this process along and also help minimize any mold.
4. CUT THE LEAVES OFF
After you've cured your caladium tubers, cut your leaves off. First, I like to sterilize my pruners with 91% isopropyl alcohol.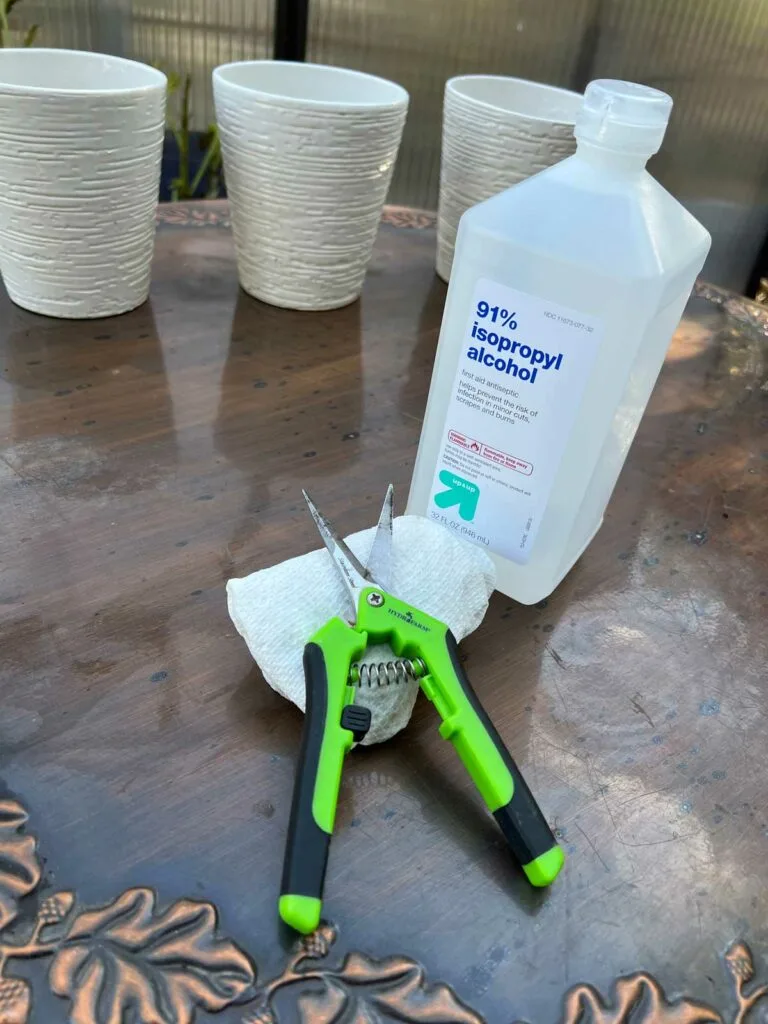 I like to soak a paper towel with the alcohol and then carefully wipe the pruner blades with it to sterilize. This is important so that you minimize any diseases and microbes that could damage your tubers during storage.
Then simply cut off the leaves and you're left with the bare tubers.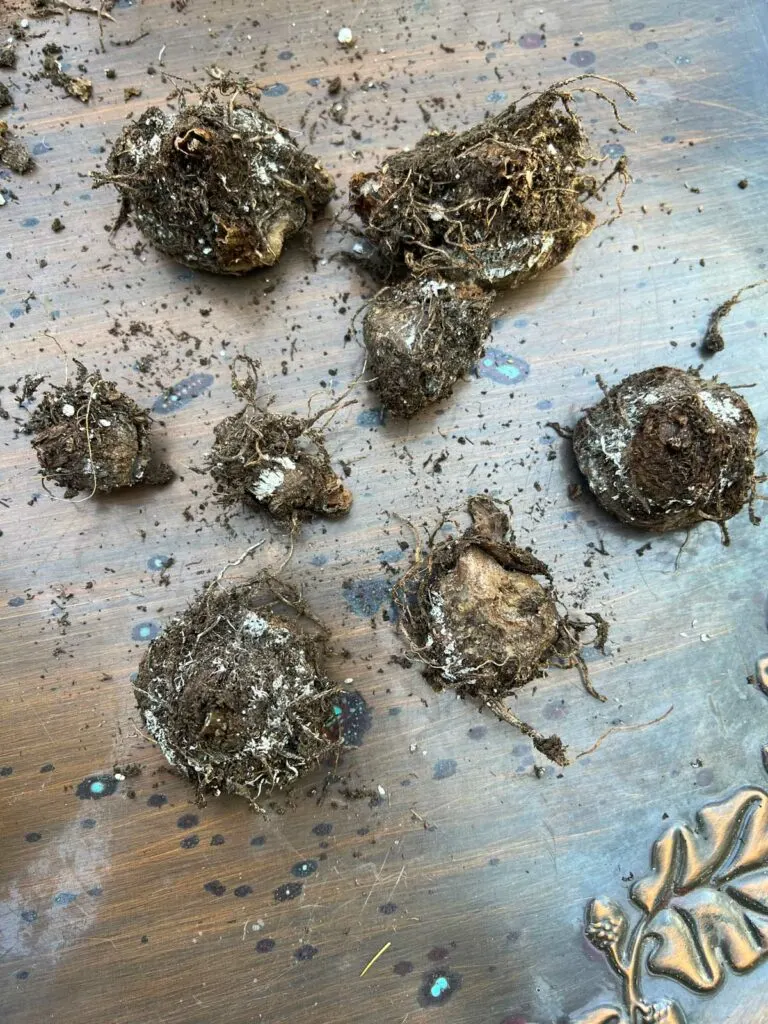 5. STORE FOR THE WINTER
Lastly, you'll want to store your tubers into dry peat moss. You can also use perlite, and some people store them in brown paper bags as well, but I personally prefer peat moss.
I simply like to use an empty, clean pot. First I'll add some peat moss at the bottom.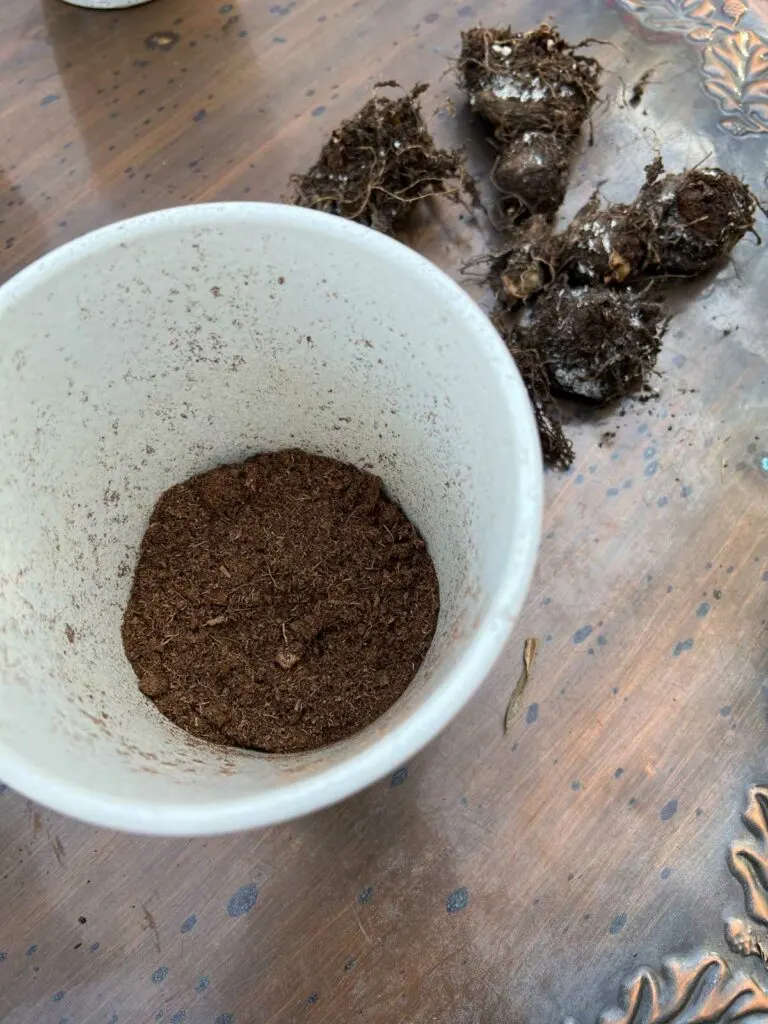 Then I'll add the Caladium tubers.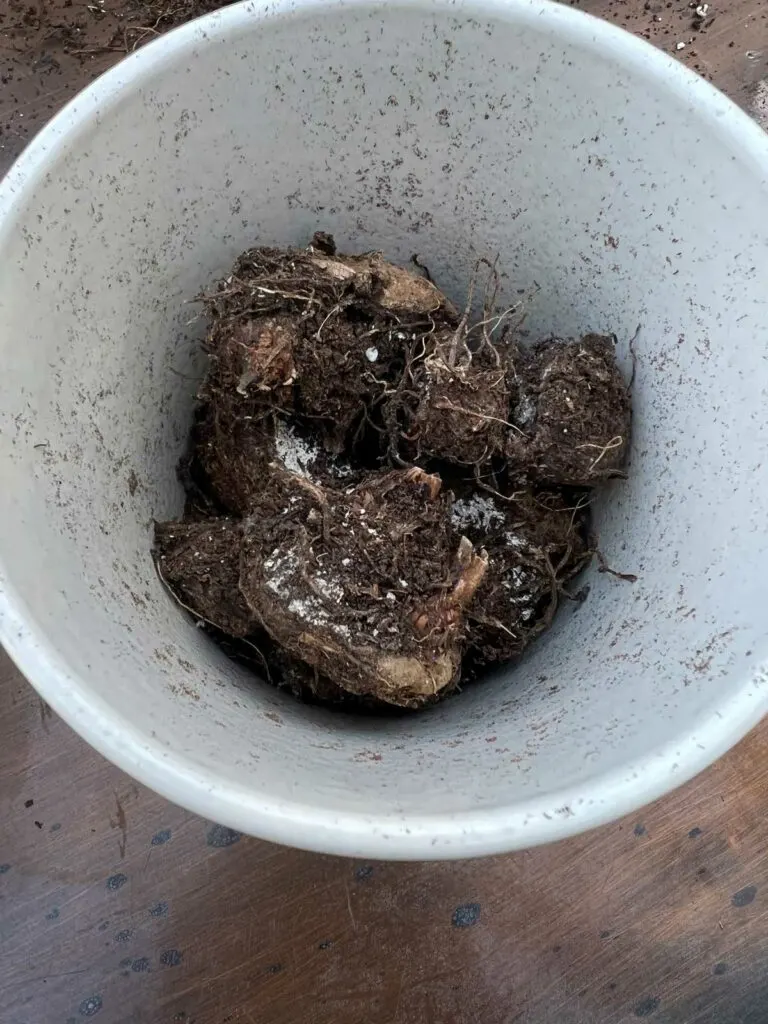 And lastly I'll add more peat moss until the tubers are completely covered.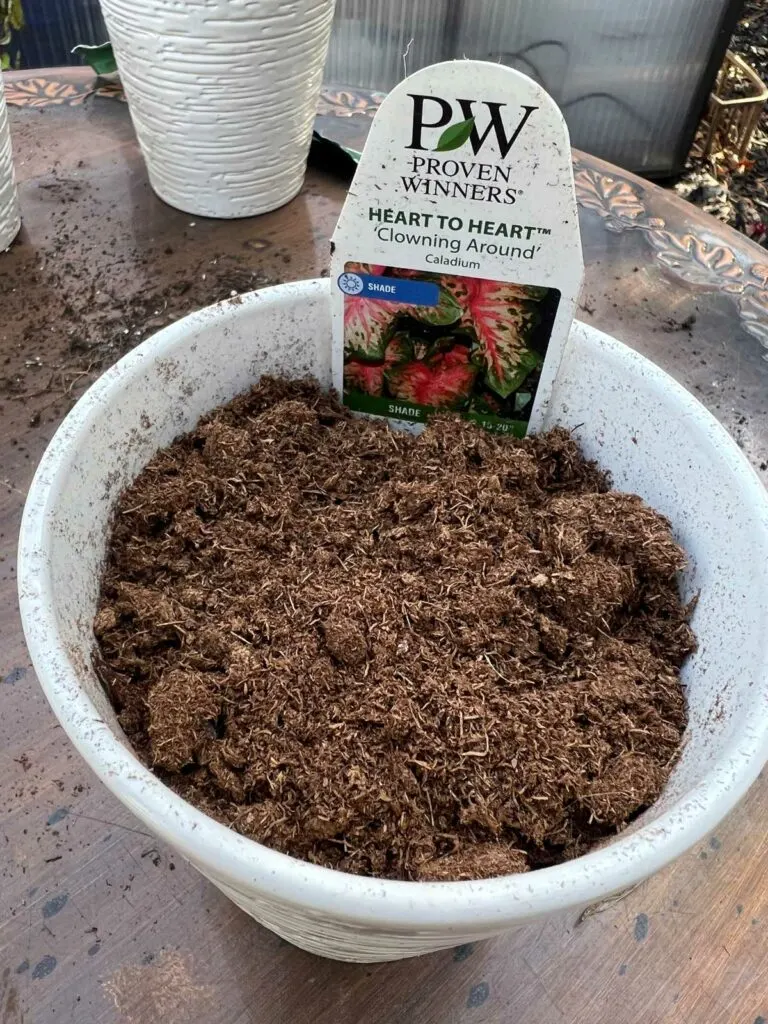 Label the pot so you know what variety you have, and place your Caladiums in a dark spot that stays around 60°F or so.
A heated garage, dark basement, or similar location would work well.
OTHER STORAGE TIPS
If you find any tubers that feel mushy, don't store those along with the rest of your tubers otherwise you will risk all of them rotting in storage.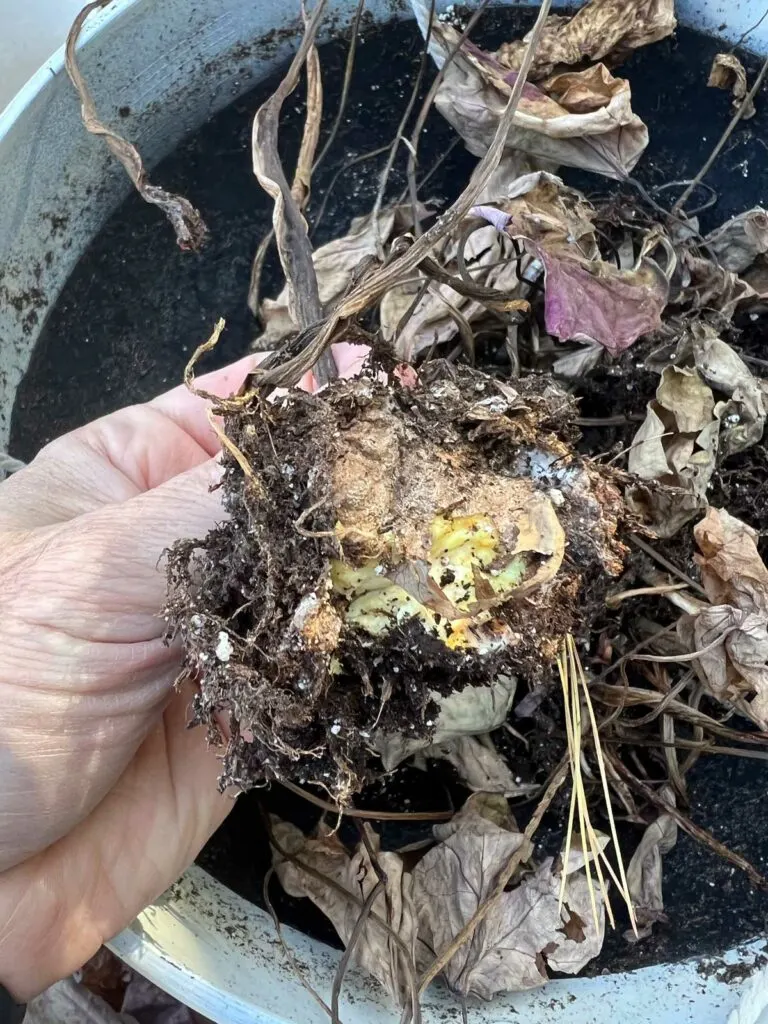 Don't keep your tubers too long in storage, otherwise they may dry out too much and won't grow back for you. They take a while to come back up, so you'll want to give them a head start anyway.
Remember that Caladiums hate the cold, and if you have cool and wet conditions during storage, they can rot.
Don't worry if not all the tubers make. Storage can be touchy and tricky!
When late winter comes, it will be time to start planting your Caladiums. Be sure not to miss my other Caladium articles on planting Caladium bulbs as well as common Caladium problems.
I hope you've enjoyed this article on overwintering Caladium tubers. Have you tried overwintering Caladium tubers? Comment below. I'd love to hear!