Some of the links in this post may be affiliate links.
Have you been wondering how to make String of Hearts fuller? There are many ways that you can accomplish this. Whether you have a plant that is full and you want to keep it that way, or if your plant has gotten bare and you want to help your plant along or even start over from scratch, keep reading to discover all the best tips!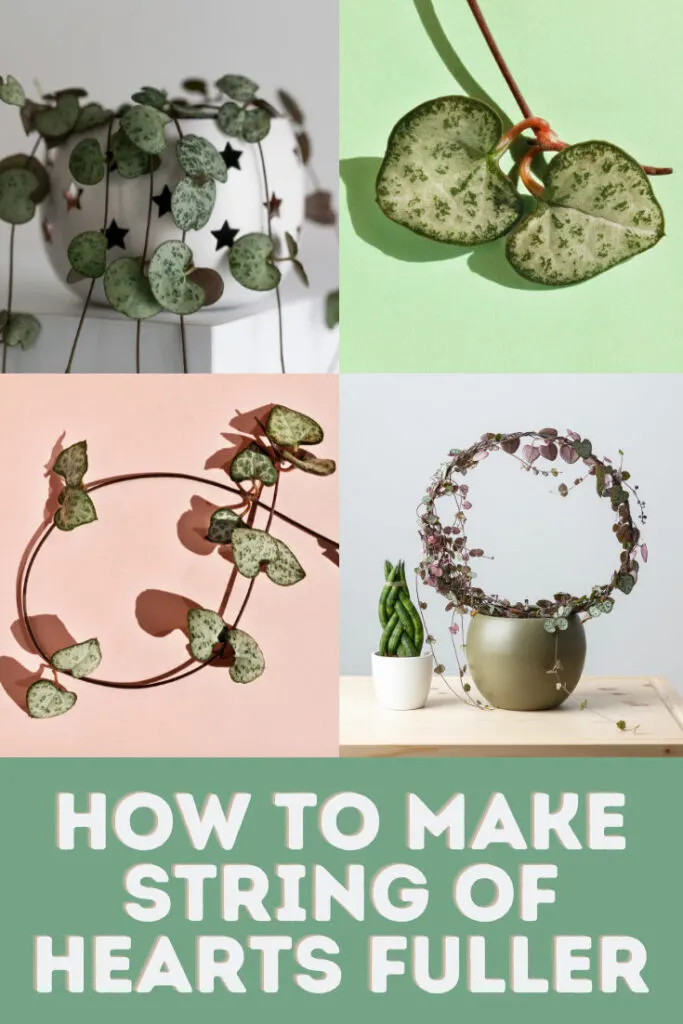 HOW TO MAKE STRING OF HEARTS FULLER
If your plant has gotten bald at the base, here are some tips that will help you rejuvenate your plant and make String of Hearts fuller.
1. KEEP THE BASE OF YOUR PLANT IN GOOD LIGHT
It is important to keep the crown of the plant (or the base of the plant) in good light. If you have a plant that you're already happy with, this will help it stay in good shape.
If you have your String of Hearts placed on a shelf or hanging above the window itself, over time, the base can become bare if it is not getting enough light.
Keep the base of the plant right in front of the window (not above, not below, and not to the side!).
String of Hearts needs a lot of light, and if your plant is growing in lower light, you'll have larger internodes (distance between the leaves along the vine), and it will make your plant more sparse.
Place your plant directly in front of a window, preferably one that gets at least a handful of hours of sun. An unobstructed Eastern or Western exposure window would work very well.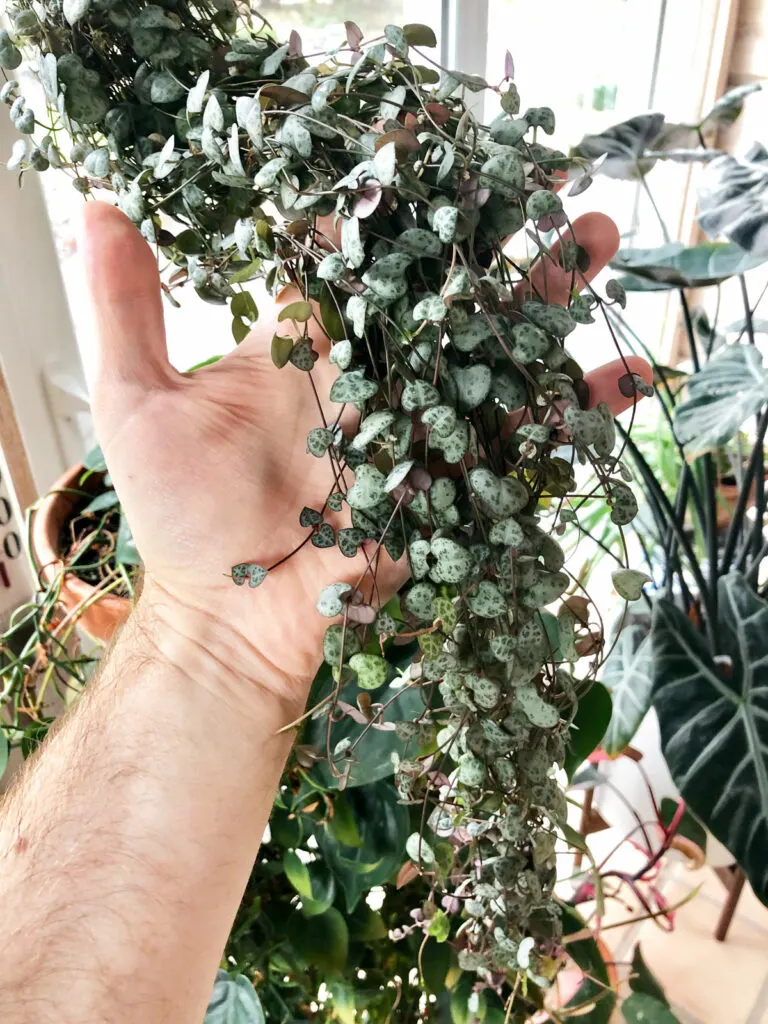 Now, if your plant has gotten bare at the base and you want to make your string of hearts fuller (sometimes called Chain of Hearts), you can implement either of the remaining options below.
2. PLANT CUTTINGS BACK INTO THE BASE OF YOUR EXISTING PLANT
If your plant is healthy but you simply don't have many strands in your pot (for example, if you just have one or two long strands), you can do one of two things.
First, you can leave your vines attached, and circle them on top of your potting mix. Each node (where the leaves meet the vine), once it contact with the soil, should produce a new vine.
For this method, it's important to pin the vine down so that the nodes have contact with the soil. You can use staples or paperclips that you've bent into a U shape to pin down the vine.
Keep the soil fairly moist and each node will create roots and new vines.
Or you can use this second method. It might just be easier to use the butterfly method of propagation. In this method, you would simply snip pieces of the vine so that you have cuttings that look like the photo below.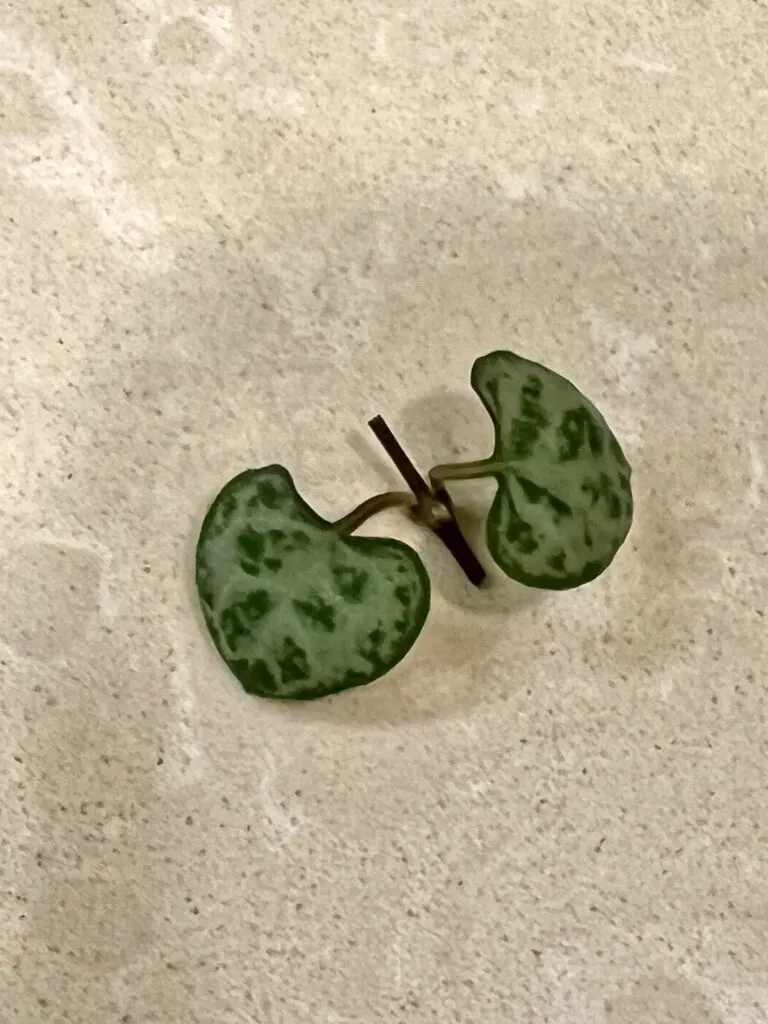 Each of these cuttings will produce a new vine, so don't be afraid to space them closely together in your pot.
Check out my step-by-step tutorial on the butterfly method of propagating string of hearts.
3. PROPAGATE A NEW PLANT FROM SCRATCH
Sometimes when you have an old String of Hearts, you will get a lot of of the tubers present on the surface of the soil, and it would be difficult or awkward to place cuttings back in the same pot. There may be little or no room to do so.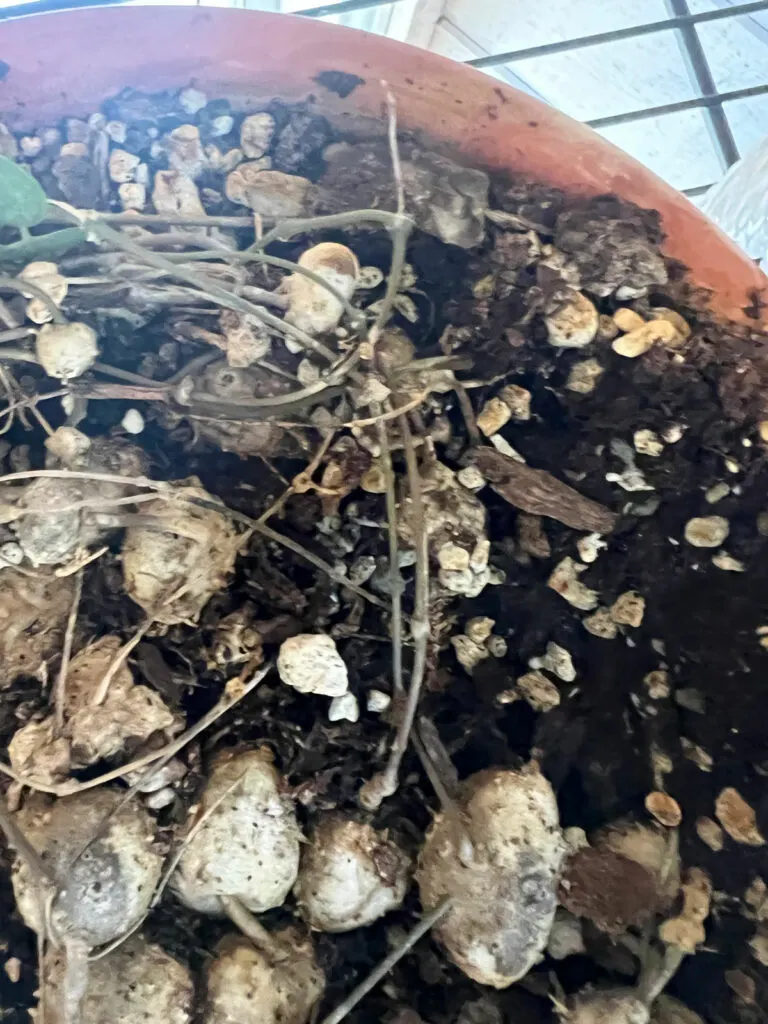 In cases like this, or if you simply just want to start from scratch, you can simply propagate a new plant.
There are many ways that you can propagate a new plant from scratch. I've detailed all these methods in my string of hearts propagation post.
There are some fun and unique ways to propagate, including using the strange little tubers that String of Hearts grows: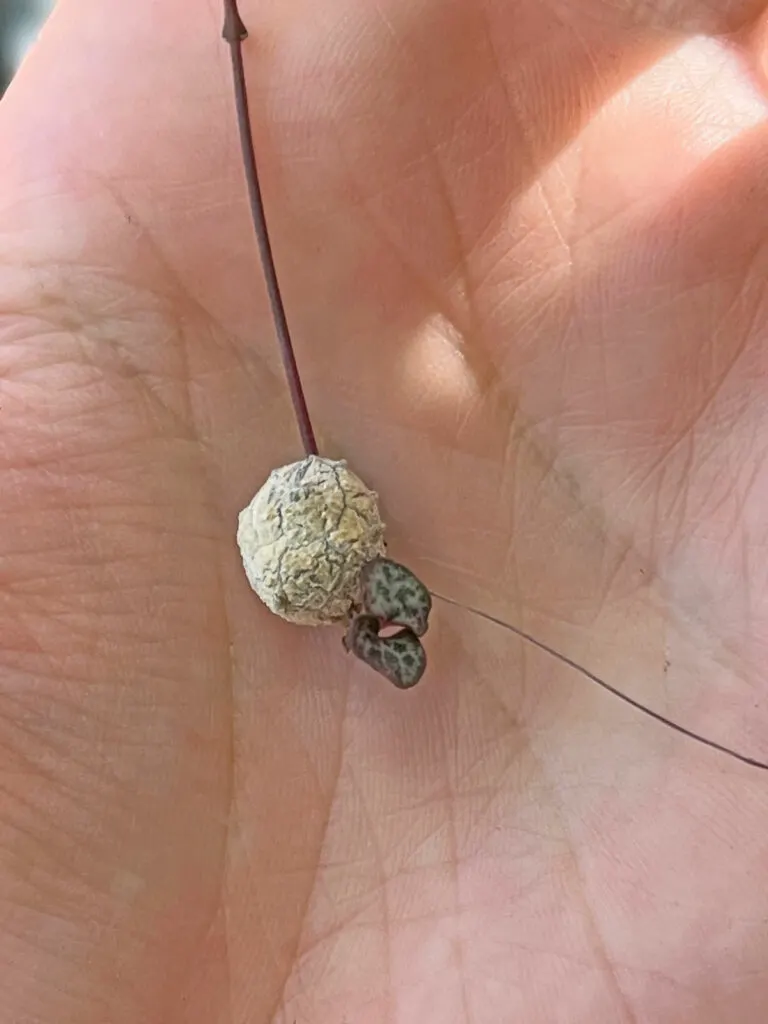 In the end, it's up to you which method you'd like to choose. Over time, especially if you don't have good enough light, and let your plant dry out too much, these plants can get bare and leggy.
ADDITIONAL RESOURCES
Check out the rest of my String of Hearts resources:
String of Hearts: 6 Amazing Growth Tips
5 Ways to Propagate String of Hearts
Butterfly Method of Propagating String of Hearts
I hope you've enjoyed this post on how to make string of hearts fuller. Have you tried any of these methods? Comment below. I'd lover to hear!