Some of the links in this post may be affiliate links.
Can you grow Philodendron 'Pink Princess' from seed? The answer is, well, a bit complicated, but I will give you a quick, practical answer below so please keep reading. I will also go into the best methods to propagate this very popular variegated houseplant, as well as where you can purchase it.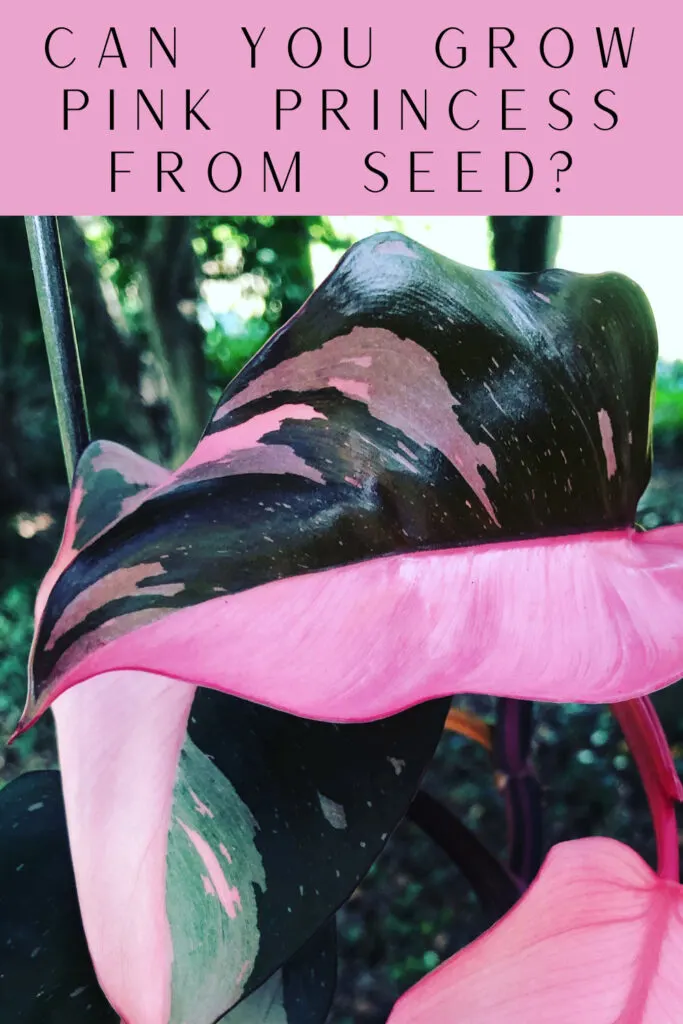 Can You Grow Philodendron Pink Princess From Seed?
If you purchase Pink Princess seeds online, will they grow into plants? Sure. But will it result in a 'Pink Princess'? No!
The variegation in Philodendron 'Pink Princess' is unstable and in general, you can not grow named varieties from seed.
Most likely, if the seeds are even viable and you can get them to germinate, virtually all of them will not result in the 'Pink Princess' variety and will likely "revert" back to a solid green Philodendron.
So save yourself the headache and avoid any listings for Philodendron Pink Princess seeds online as they are all scams!
So if you can't grow them from seed, what can you do?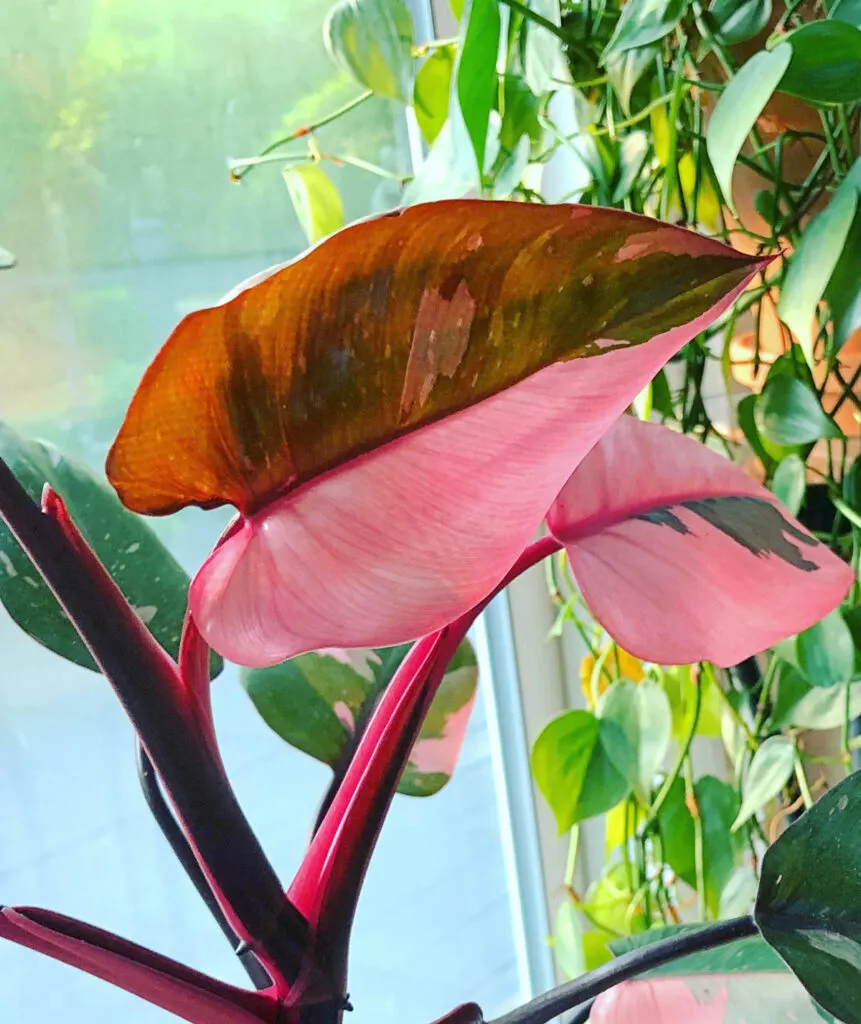 If you have an existing plant, you can simply take cuttings to propagate, or just buy a cutting or plant online.
Check out the Resources section at the very bottom of this post where I link to my blog posts with additional propagation and care details for Pink Princess.
Where to Buy Philodendron Pink Princess
Are you looking to buy a plant? Gabriella Plants grows a lot of these plants, but they go out of stock really quickly. So where should you look?
Your best bet from an availability standpoint is to purchase Pink Princess on Etsy (link to Etsy). There are always listings for available plants or cuttings. Etsy is one of my favorite one-stop-shops to find practically any plant!
Here are some tips as you're looking through those Etsy listings so you can make sure you're not disappointed. Expect to pay up though!
Although it might be tempting to buy plants or cuttings that are all pink, resist the urge. You want plants or cuttings that exhibit balanced variegation. These will be much more vigorous.
Make sure that you're actually getting the plant listed in the photo. If the listing doesn't specify, contact the seller and ask.
Be careful of shipping conditions when you purchase your plant. You may want to avoid purchasing during unusually cold weather to avoid any risk of your plant dying. If you do insist on ordering, ask the seller if they can supply heat packs.
Read each seller's reviews and make sure they are reliable.
Avoid any listings that also have "Pink Congo" as these are scams as well! These plants are altered chemically and the coloration is not stable. These plants will revert to all green.
So go ahead and check out Pink Princess on Etsy but be a smart and savvy shopper and use the tips I describe above!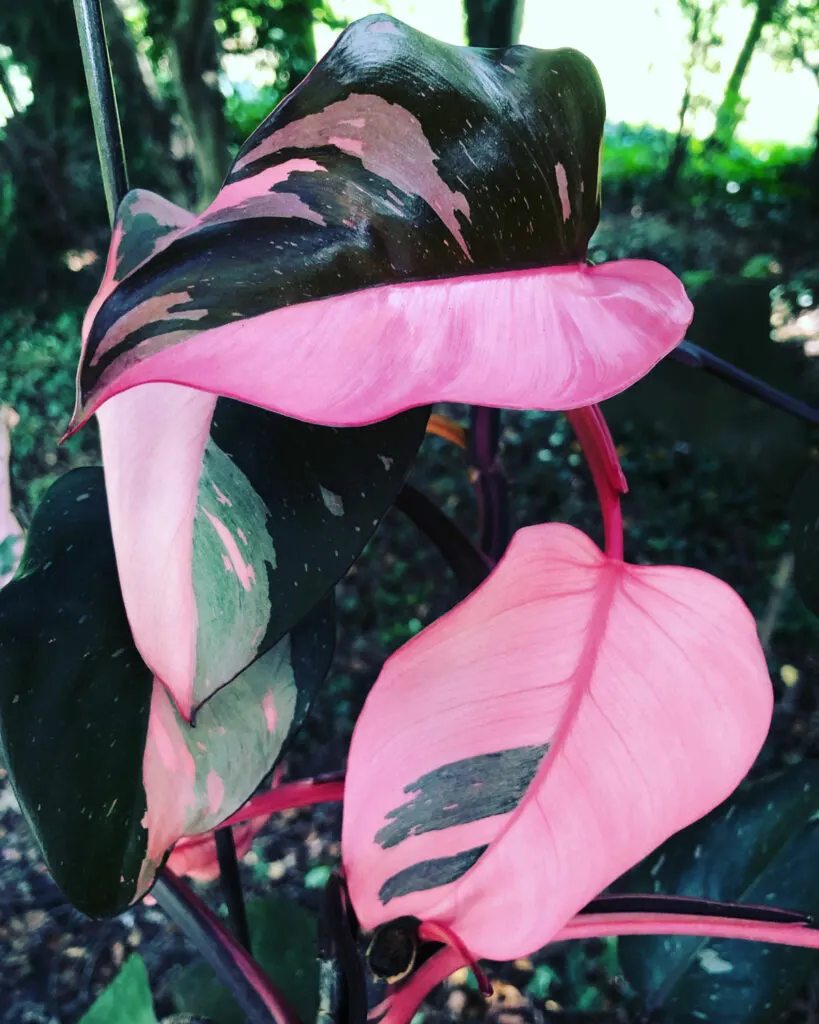 Pink Princess Resources
For some other tips on growing Pink Princess don't miss my informative blog posts below where I share my tips and experience with growing this coveted plant.
For general care of the plant:
Philodendron Pink Princess: 7 Ultimate Growing Tips & Tricks
For many of the commonly asked questions and problems:
Pink Princess Philodendron: 11 Critical Problems & Fixes
For propagating tips: